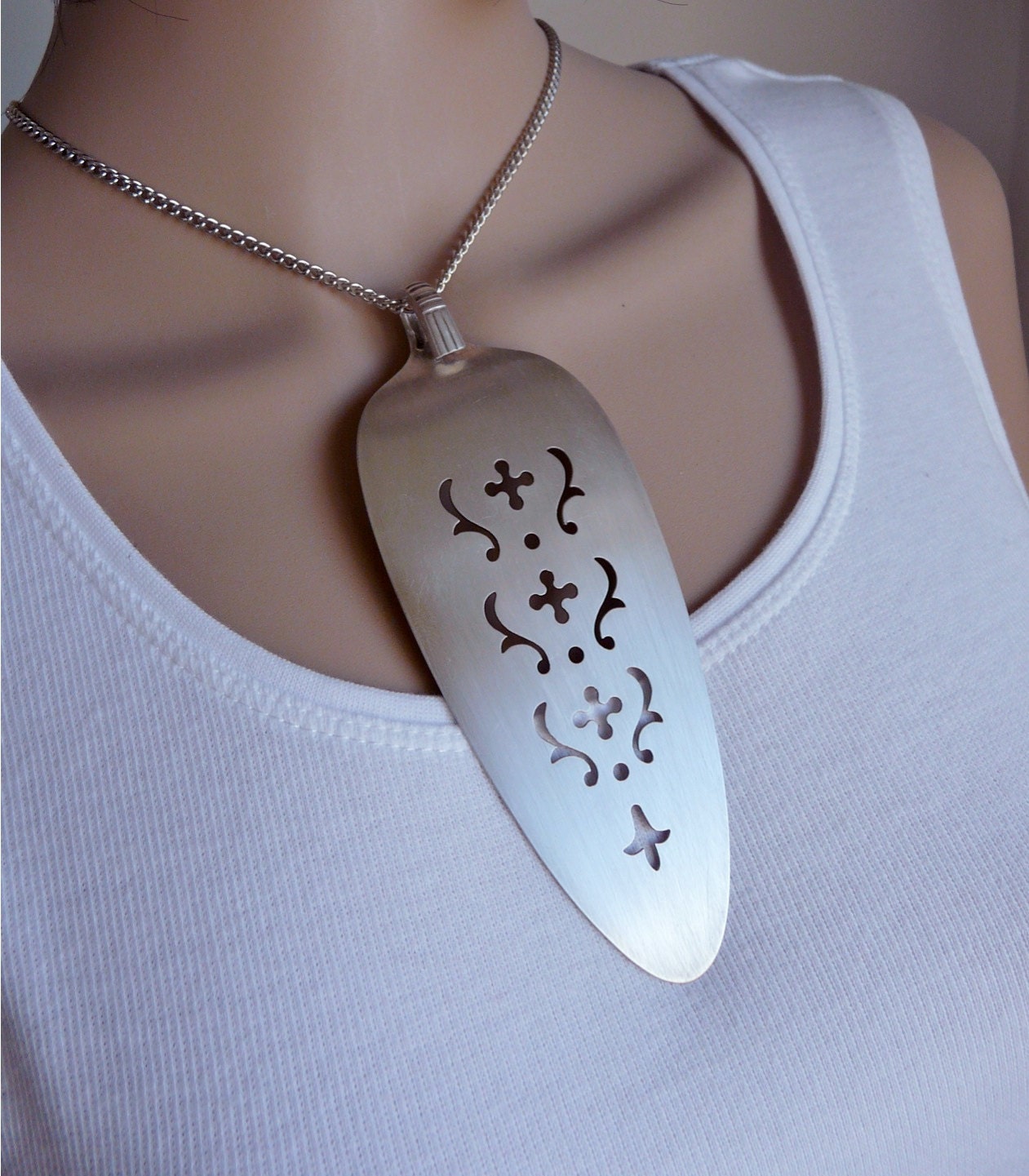 The Silver Lining... Upcycled Statement Necklaces
WIth the Holidays quickly approaching, Revisions has been hard at work stocking up new and unique designs. Last month at the Renegade Craft Fair we debuted a new line of statement necklaces created from silver serving pieces. The response was overwhelming! I'm so pleased that many people found these as fascinating and cool as I do! If you missed us at the Renegade, you can now get your very own in our
Silver Lining Etsy Shop
...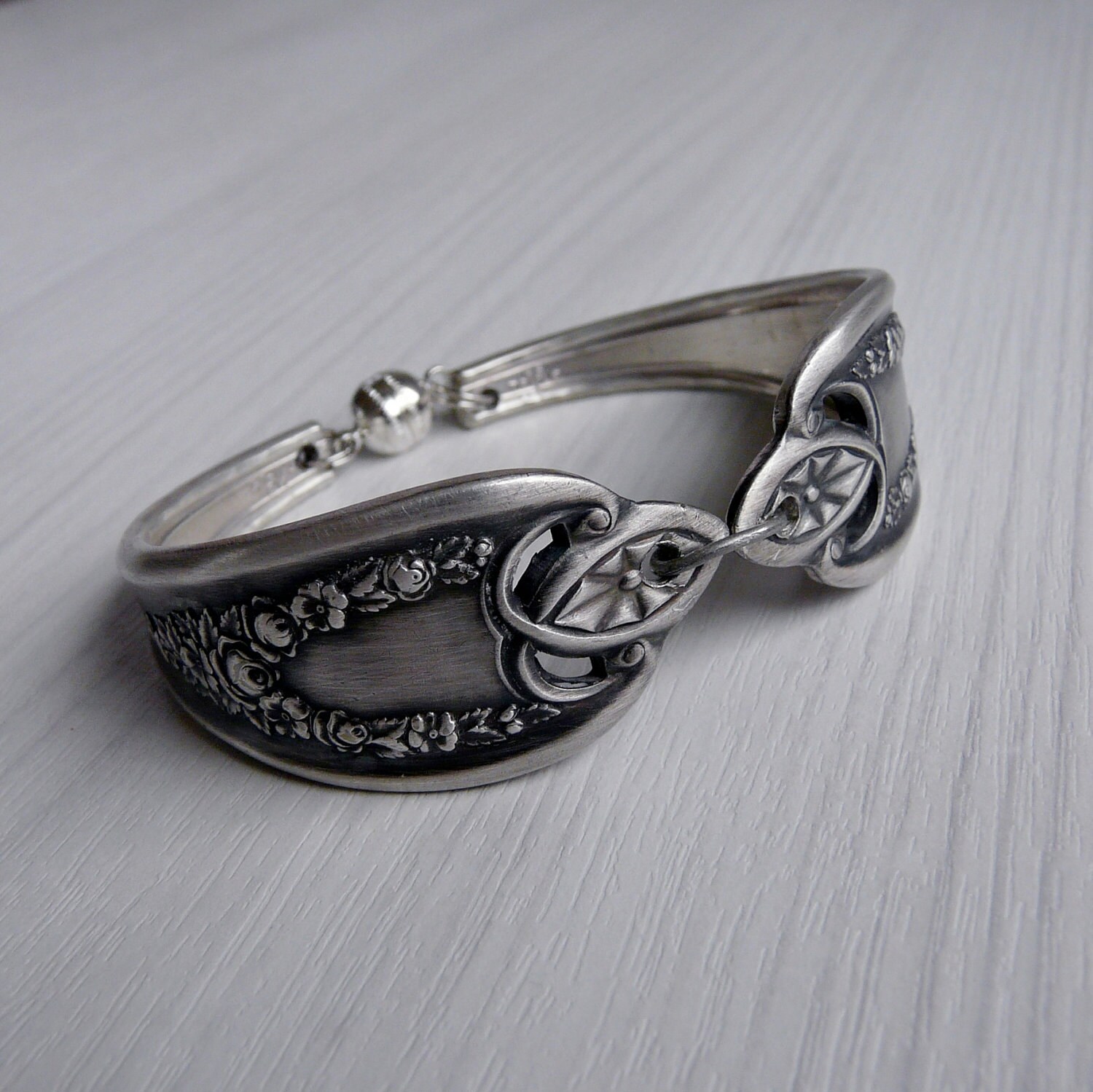 Silverware Bracelets
An item we have been getting a lot of requests for is now available. Perhaps you need a bracelet to match one of your Revisions' spoon rings? Don't see your pattern available? Just ask! We would be happy to create a bracelet for you in any pattern design. The best part about these bracelets... they close using a magnetic clasp! No more struggling to put it on. Check them out, also in our
Silver Lining Etsy Shop
...